Do you want to save money and get many courses for a single yearly price?
Review the courses included in our All Inclusive option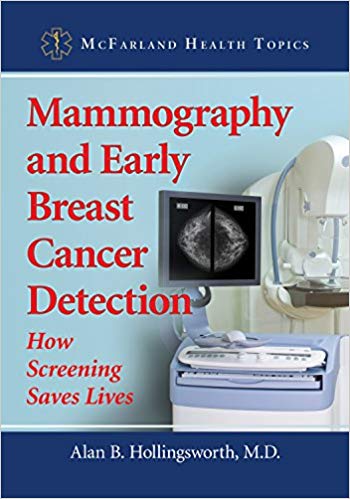 Mammography and Early Breast Cancer Detection
24 AHRA Approved ARRT® Category A Credit Hours
$59
24 category A credits
Accepted for the MQSA and ARRT®
eBook and Book Options Available
Course Closeout 1/29/23, Must Complete by 1/27/23
Course Description
This course provides an excellent review of the history of breast cancer screening, including the twists and turns that have shaped our current guidelines for screening mammography. The author relates his own involvement in uncovering how the research was used to promote screening or anti-screening recommendations over the years.
Mammography and Early Breast Cancer Detection Course Acceptance List
MQSA – Meets Requirements
Accepted for the ARRT®: X-ray, CT, MRI, Mammography, NM, QM, Densitometry, Radiation Therapy, Cardiac/Vascular IR, Ultrasound (For US only 8 hours would apply, other 16 hours must be US specific.)
NMTCB – Accepted for CNMT
CCI – Accepted (Certificate level – 16 CE credits are accepted; Registry level – 6 CE credits are accepted)
California – Accepted
Florida – Accepted
Texas – Accepted
All Other States – Accepted
ARDMS – Not Accepted
Course Closeout 1/29/2023, Must Complete by 1/27/23. If you complete the course before the expiration date, you may use it to renew anytime within your biennium.
The price includes links to everything you need to complete the course. Look for the It's Time to Begin email after purchase to get started.
You will receive an email with link to the course, the test questions, and access to the online test. If you do not, please check your SPAM folder. If you have problems email cheryl@getyourceu.com.