Do you want to save money and get many courses for a single yearly price?
Review the courses included in our All Inclusive option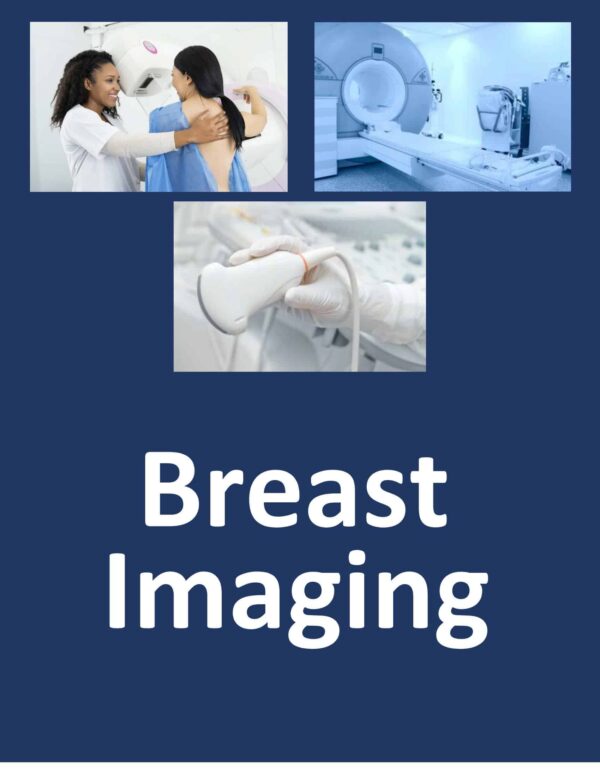 24 AHRA Approved ARRT® Category A Credit Hours
24 Category A credits
Accepted for the MQSA and ARRT®
Course Description
There is no doubt that breast imaging and early detection of breast cancer save lives. This course focuses on many different areas of breast imaging. A few of the chapters review the Mammography Quality Standards Act and the impact it has made on breast imaging. Chapters also feature MR breast imaging, NM imaging, digital mammography, and breast sonography as well as chapters featuring new technology such as thermal and microwave imaging of the breast.
Breast Imaging Course Acceptance List
MQSA – Meets Requirements
Accepted for the ARRT®: X-ray, CT, MRI, Mammography, NM, QM, Densitometry, Radiation Therapy, Cardiac/Vascular IR, Ultrasound (For ultrasound only 8 hours would apply, other 16 hours must be ultrasound specific.)
NMTCB – Accepted for CNMT
CCI – Accepted (Certificate level – 16 CE credits are accepted; Registry level – 6 CE credits are accepted)
California – Accepted, includes 4 digital hours
Florida – Accepted
Texas – Accepted
All Other States – Accepted
ARDMS – Not Accepted
Course Expires 9/30/2025
The price includes links to everything you need to complete the course. Look for the It's Time to Begin email after purchase to get started.
You will receive an email with link to the course, the test questions, and access to the online test. If you do not, please check your SPAM folder. If you have problems email cheryl@getyourceu.com.