Do you want to save money and get many courses for a single yearly price?
Review the courses included in our All Inclusive option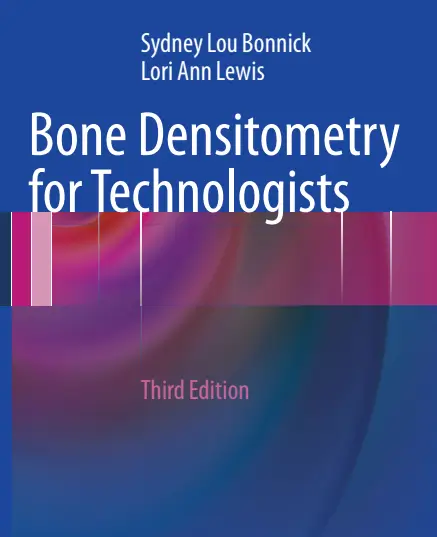 Bone Densitometry for Technologists
16.0 ASRT Category A Credit Hours
16 Category A Credits
Accepted for ARRT® and ISCD
Course Description
Bone densitometry is an extraordinary diagnostic tool, and as the technology has matured, the demand for qualified technologists has greatly increased. This book is written for technologists. Densitometry technologists must know skeletal anatomy, densitometry techniques, quality control procedures, pediatric imaging, and various disease processes like osteoporosis. This book includes all aspects for the technologist including a chapter featuring images with various artifacts and structural changes that will help the technologist recognize them in their own practice.
Course Acceptance List
Accepted for the ARRT® Densitometry, X-ray, CT, MRI, Mammography, NM, QM, Ultrasound (For US only 8 hours would apply, other 16 hours must be US-specific.)
NMTCB – Accepted for CNMT
CCI – Accepted (Certificate level – 16 CE credits are accepted; Registry level – 6 CE credits are accepted)
Texas – Accepted – Direct
Florida – Accepted (this course is accepted but it has to be submitted by the technologist when renewing. See the help section at the bottom of the home page for specific directions on how to attach the certificate or fax it when renewing )
California – Accepted
All Other States – Accepted
Course Expires 5/1/2025
The price includes links to everything you need to complete the course. Look for the It's Time to Begin email after purchase to get started.
You will receive an email with link to the course, the test questions, and access to the online test. If you do not, please check your SPAM folder. If you have problems email cheryl@getyourceu.com.